May 19, 2015
A Browser faster than Chrome. Nitro is here
I have been using Firefox for a long time. Its been just a year after I shifted to Chrome. But yesterday I Installed Maxthons browser. It's the fastest browser I've ever used. That's the kind of statement that doesn't really mean much anymore in the browser world, mostly because the Big Four — Internet Explorer, Firefox, Chrome, and Opera — keep dethroning each other in cycles
Its very simple and and it can give an experience currently which no browser provides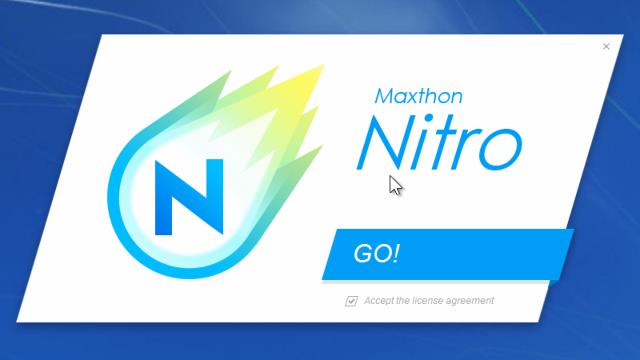 Some of the reason why I keep Nitro
Faster startup. Upon first release, Maxthon claimed that Nitro was three-times faster than Chrome 37 when it came to starting cold. With Chrome 37 being the fastest at the time, this ended up being a significant point of comparison. No more twiddling your thumbs while waiting for the browser to start.
Faster page load. Nitro also beat out Chrome 37 in another metric: page load speed. How much faster is it? About 30% on average. You'll notice it immediately. Open a new tab, browse to a web page, and it'll be on your screen faster than you can blink.
And Unlike Chrome it uses very very less resources . This is great news for those who have old laptops, netbooks, and weak Windows tablets: Nitro will run better on your system than its competitors.
Nitro is still immature. It will take some time to add new features. But if its speed. Its nitro
Want to give it a try? Download Maxthon Nitro.